DESIGN OPTIONS - Box Beam Coffered Ceiling Systems

BOX BEAM COFFERED CEILING DESIGNS CUSTOM MANUFACTURED TO PRECISELY FIT YOUR CEILING
There are no standard or stock coffer sizes with our Box Beam Coffered Ceiling Systems. Instead, each system is custom designed and manufactured to fit a specific ceiling area. So, regardless of your ceiling size, shape or type, a Tilton Box Beam Ceiling will provide you with a precise fit and finish while achieving the exact appearance you desire.
Design Options Fall into the Following 3 Categories:
CLASSIC DESIGNS

Classic Box Beam Ceiling patterns represent the most traditional approach to coffered ceiling design. All Classic coffer layout patterns are created by using a grid of intersecting beams that are:
1. Parallel to the surrounding walls
2. Set at 90 degrees to each other
By following these two simple design principles the resulting beam patterns yield coffers that are either square, rectangular, or a combination of both, for a Classic timeless look.
CLASSIC DESIGN IDEAS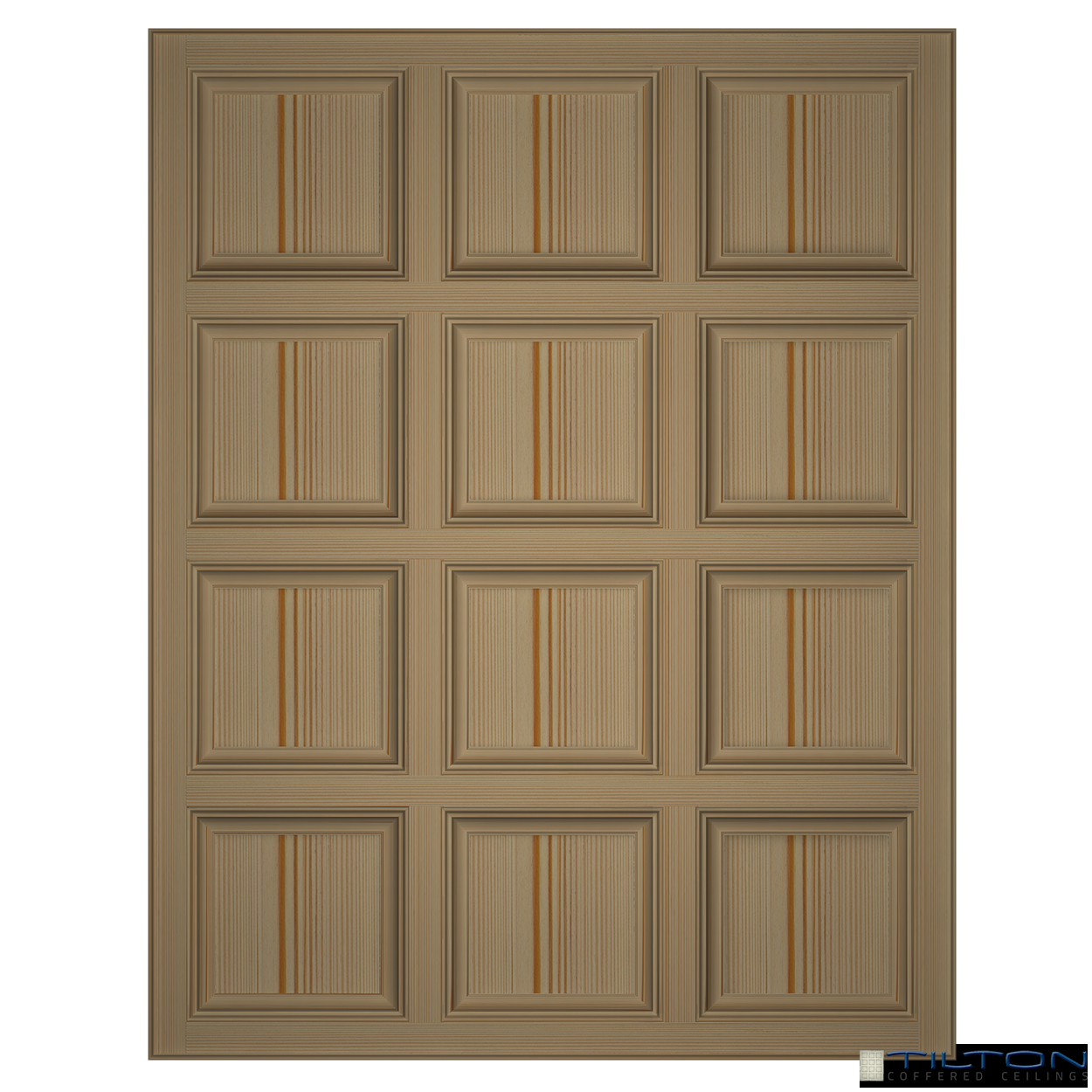 GEOMETRIC DESIGNS
Geometric Box Beam Ceiling Systems represent a more intricate and visually stimulating approach to coffered ceiling design. All geometric coffer patterns are created around specific shapes to create a unique design that will precisely fit your ceiling area
GEOMETRIC DESIGN IDEAS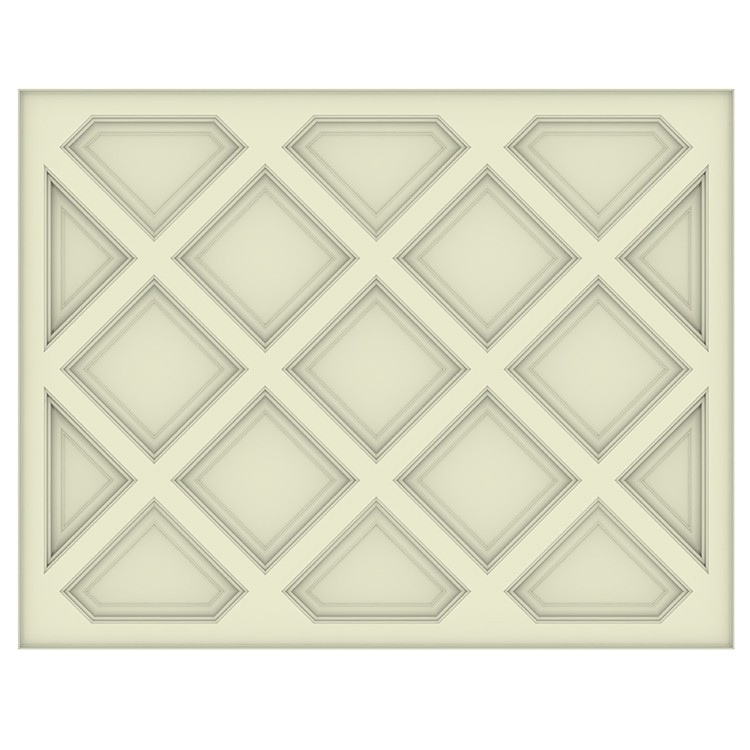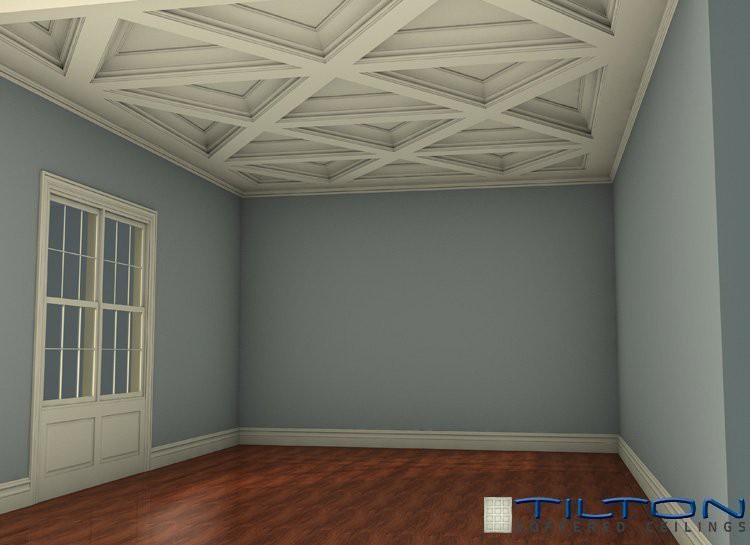 BESPOKE (Custom) DESIGNS

Our Bespoke Collection of Box Beam Coffered Ceiling Systems represents the most creative approach to coffered ceiling design. For the ultimate in visual stimulation and 'wow' factor you can commission the Tilton Coffered Ceilings design team to either re-size or alter one of our existing Bespoke design patterns to fit your ceiling or to create a completely unique, one-of-kind custom design for your project.


BESPOKE DESIGN IDEAS